Energy Saving with Inverter Linear Compressor
LG's Inverter Linear Compressor has revolutionized the core of the refrigerator, providing up to 32% in energy savings, top-rate durability and optimal temperature control to keep foods fresher longer.
---
Door Cooling
Faster Cooling for Stored Door Items
Air vents located in the front ceiling of the fridge direct cold air onto items stored in the top door baskets. Door cooling starts 15 seconds after the doors are closed.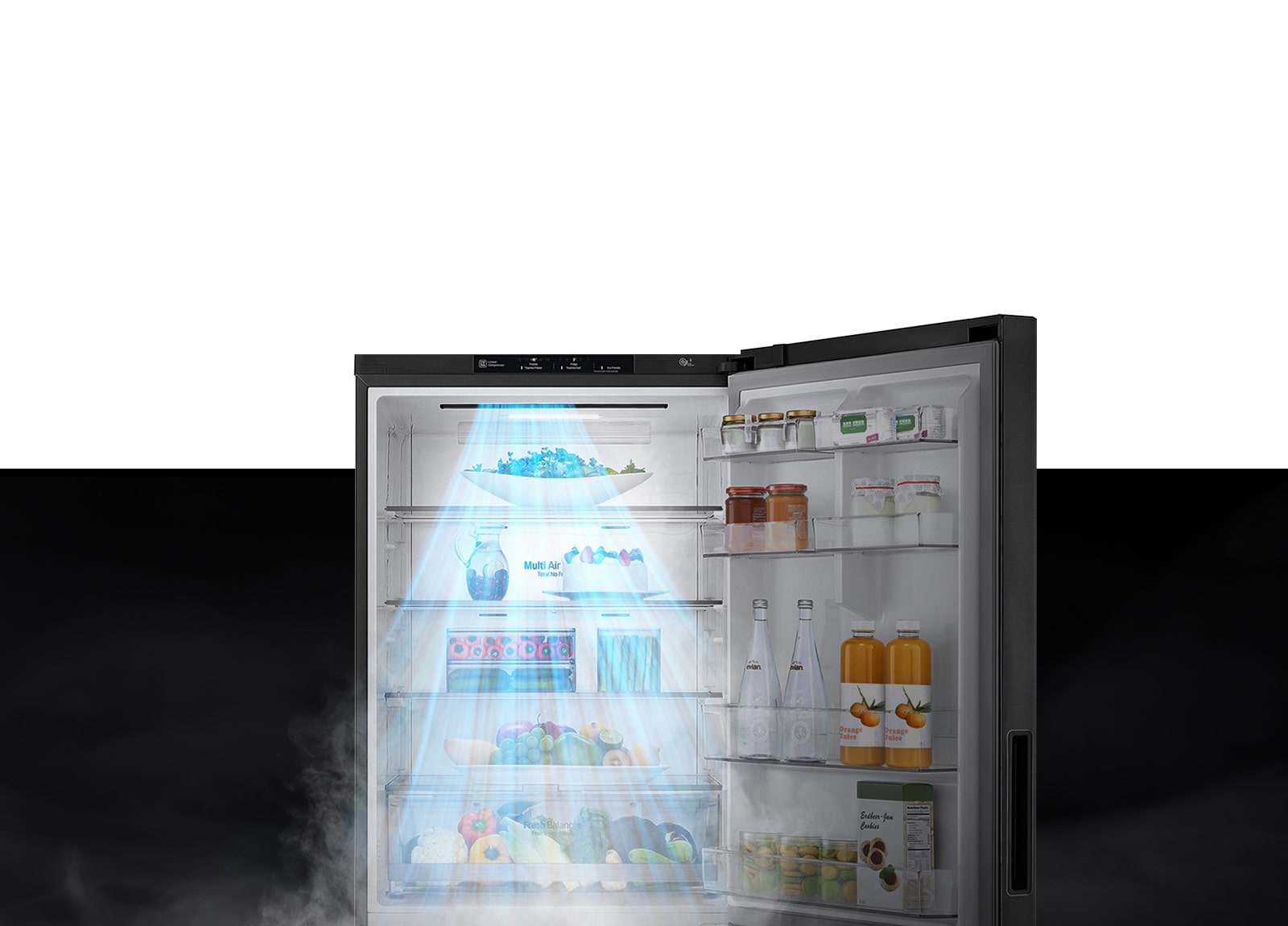 ---
FRESHBalancer®
Adjust Humidity Settings
Extend the life of your fruits and vegetables by optimising the humidity levels in the Fresh Balancer®.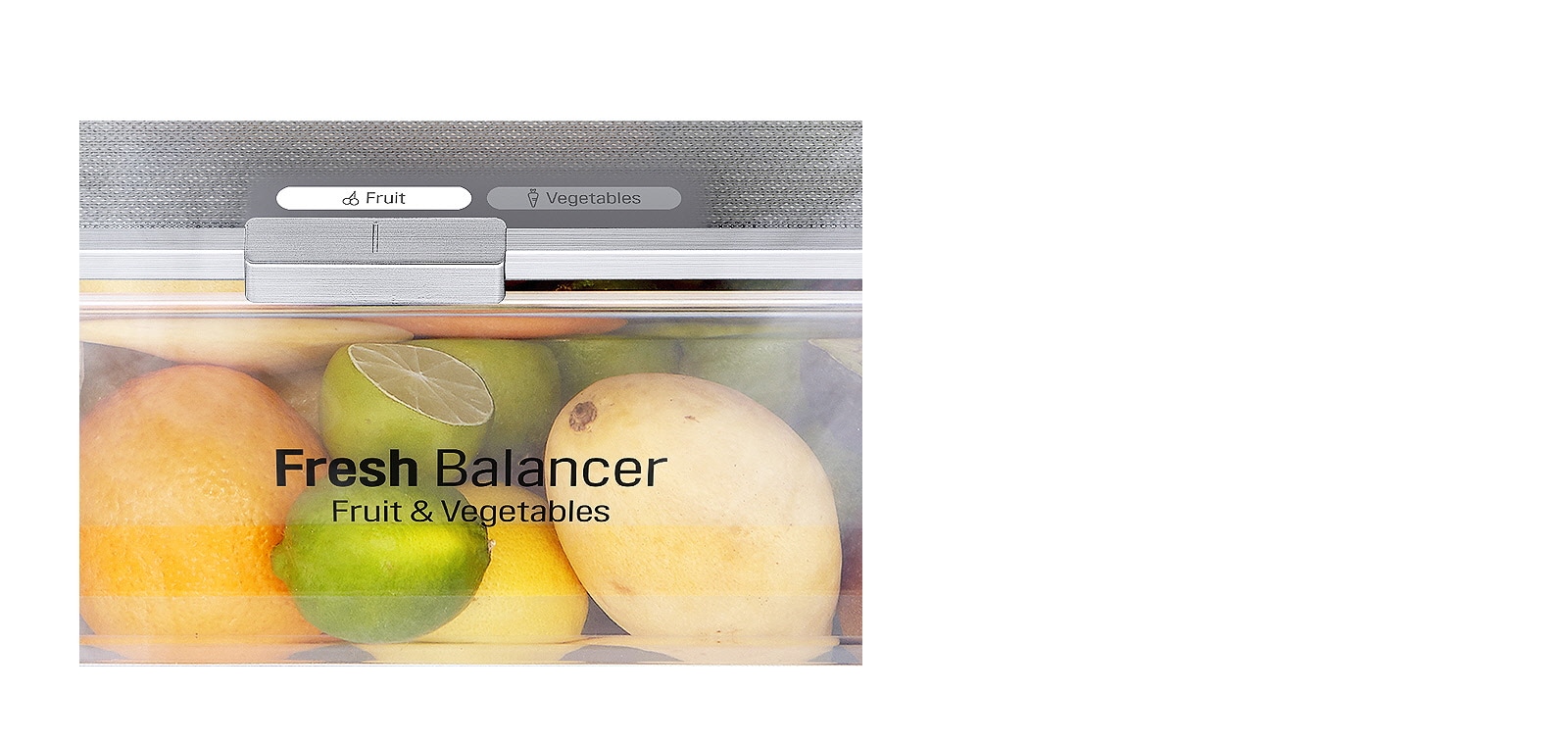 ---
Multi Air Flow
Multiple cooling air vents distribute and circulate cool air to every corner of the refrigerator, ensuring that each and every food item is properly cooled.
---
Smart Diagnosis™
LG's Smart Diagnosis™ is a fast and easy way to troubleshoot issues. Simply call the LG Customer Service Helpline and place the phone on the appliance. The appliance then communicates with a computer that produces a diagnosis within seconds and provides an immediate solution.
---
LINEARCooling™
Keep Food Fresher for Longer
The LG Inverter Linear Compressor helps maintain the appearance and taste of fresh produce by reducing internal temperature fluctuations.